ALO GUYSSSS!!!!!!!
I know many have been asking me where I buy my contact lenses, what brand they are, what series and etc. Now I'll just answer ALL your questions here, once n for all! Not only you can know what lenses I'm actually wearing.... But you can also buy them as well! For like only $10 per pair! CHEAP CHEAP! :)
I rmb someone asking me where I got my lenses here:
It's actually from the Angel Color series! In grey. But now they have it in a bigger diameter! :) Called the Super Angel Color.


And as for my lenses here....




It's from the Nudy series! In brown :) & they have it in a bigger diameter as well! Called the Super Nudy.




They carry other kinds of lenses too! In different shapes and tones.




And even have some in PINK!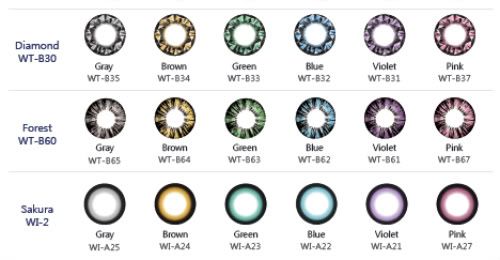 So what are you waiting for!!!! Hurry drop by H-eadlights and get yourself a pair of lenses to make you look more attractive & pretty for the upcoming events!!! Trust me, contact lenses really does make a diff :)